Hearing Clinic Health & Safety in Lewiston & Rumford, ME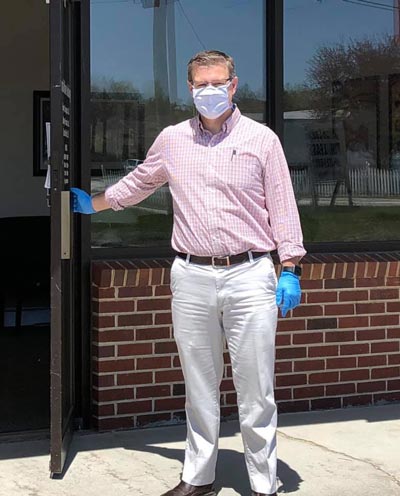 Thank you for trusting Central Maine Audiology with your hearing healthcare. As we continue to carefully monitor changes related to COVID-19, nothing is more important to us than the health of our patients and our employees. Our office is open with safety precautions in place, and we have a variety of appointment types available to meet your needs.
COVID update June 2021
We have had many questions about the exciting changes announced by the CDC and Governor Mills that no longer require that masks be worn in many settings. This is an exciting sign that things are returning to normal. However, the CDC has clarified that masks should continue to be worn in healthcare settings. 
In accordance with these guidelines, we still require that masks be worn by staff and all who visit Central Maine Audiology regardless of vaccination status. We, too, look forward to the time when we can meet with our patients and see their smiles, but until those recommendations change, we will abide by the CDC guidelines. 
We will continue to disinfect contact surfaces. You are free to enter when you arrive. It is no longer necessary to call upon arrival. If you specifically request a curbside visit, we are happy to accommodate you, but all visits are available in the office at this time. 
As one of the premier audiology practices in Lewiston & Rumford, ME, our audiologists and team at Central Maine Audiology also provide 5-star hearing care to patients from Auburn, Lisbon, Turner & Poland, ME & the surrounding areas.